Quest For Excellence
COLLEGE ACCREDIATED BY NBA & NAAC WITH A-GRADE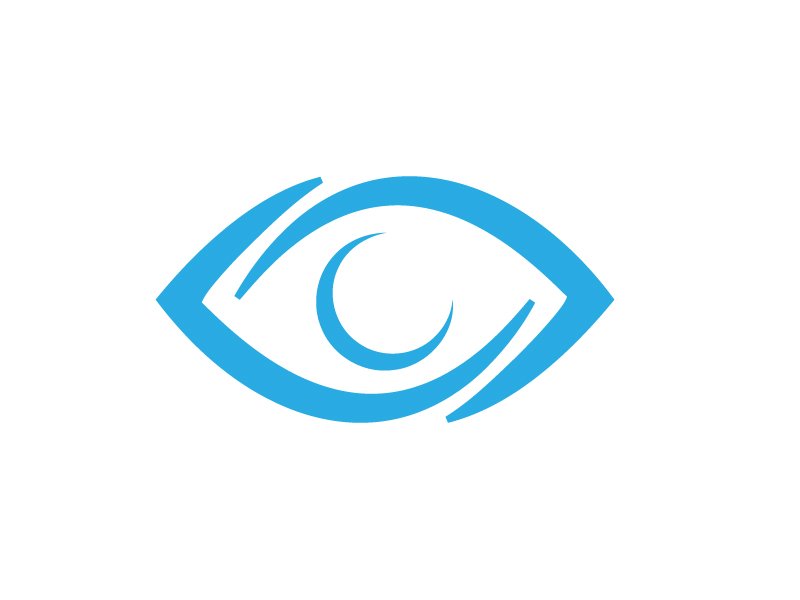 Vision
To emerge as a destination for higher education by transforming learners into achievers by creating, encouraging and thus building a supportive academic environment.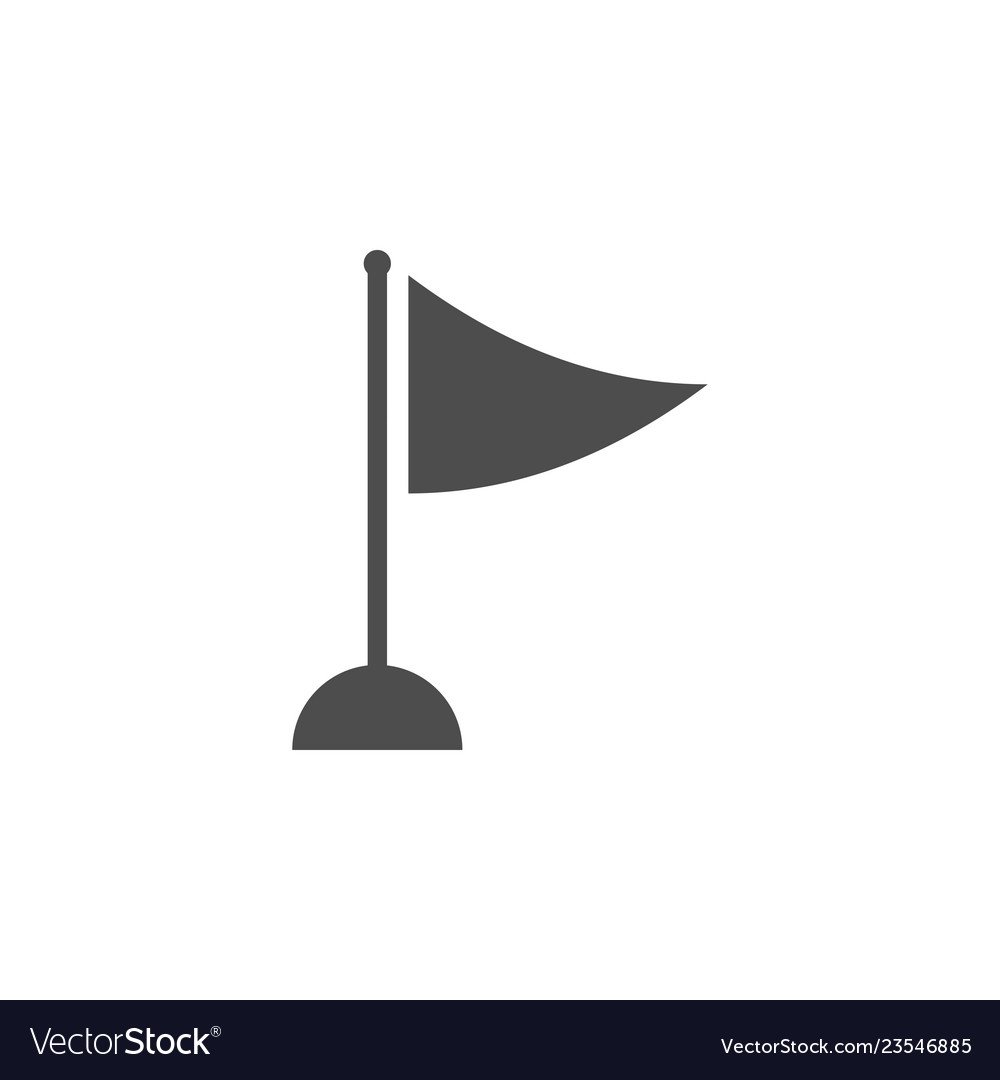 Mission
To impart Quality Technical Education and to undertake Research and Development with a focus on application and innovation which offers an appropriate solution to the emerging societal needs by making the students globally competitive, morally valuable and socially responsible citizens.
About NRCM
Narsimha Reddy Engineering College (NRCM) is promoted & managed under the inspiring & dynamic Chairmanship of Sri. J. Narsimha Reddy and a fleet of dedicated members. This is the first institution belonging to JAKKULA EDUCATIONAL SOCIETY was established in 2007 to serve the people of this backward region of the state of  Telangana (India). This institution is developed strictly in accordance with the provisions of governing rules & regulations of the approving bodies.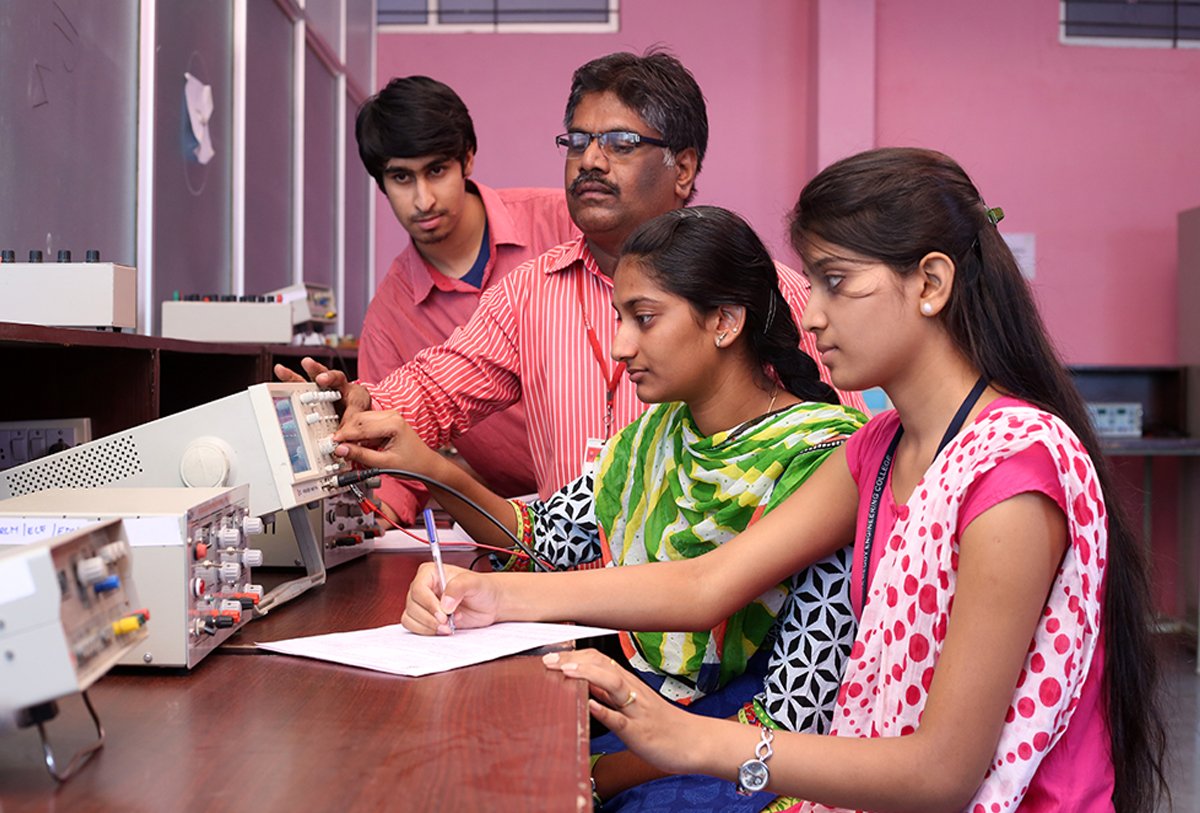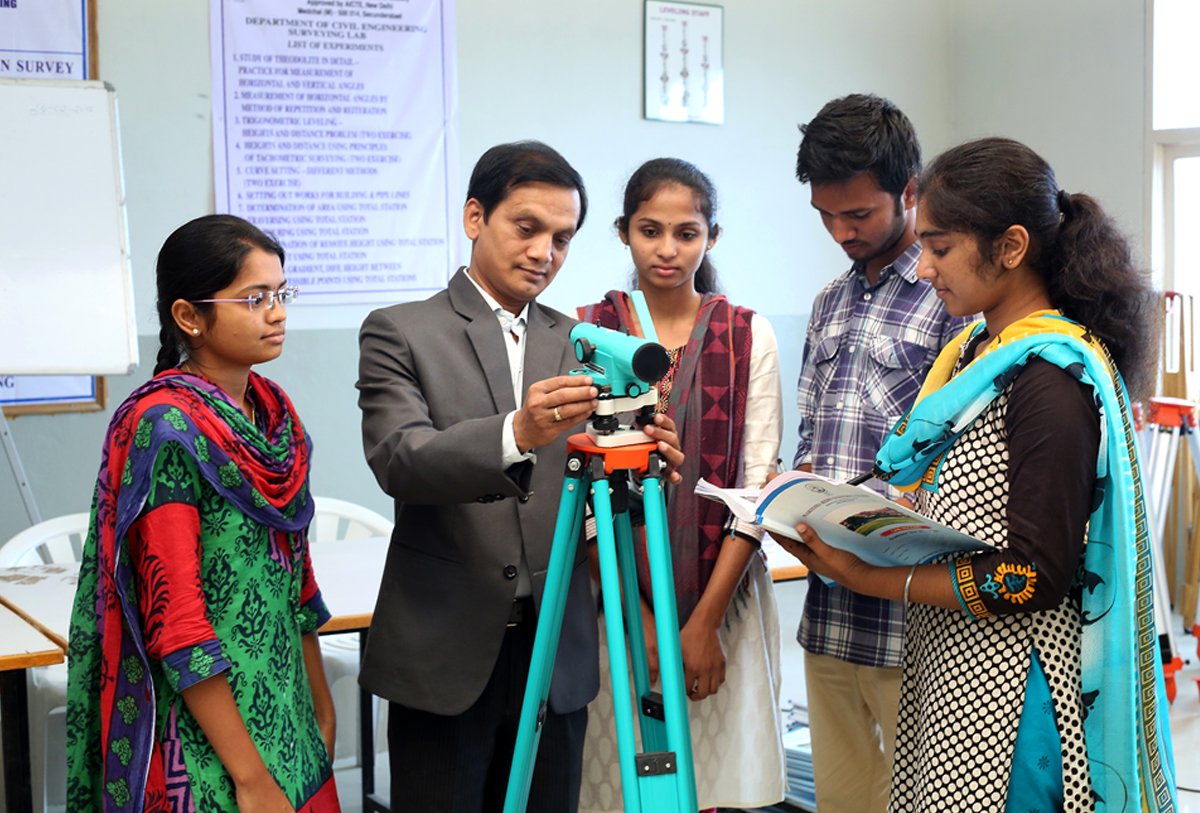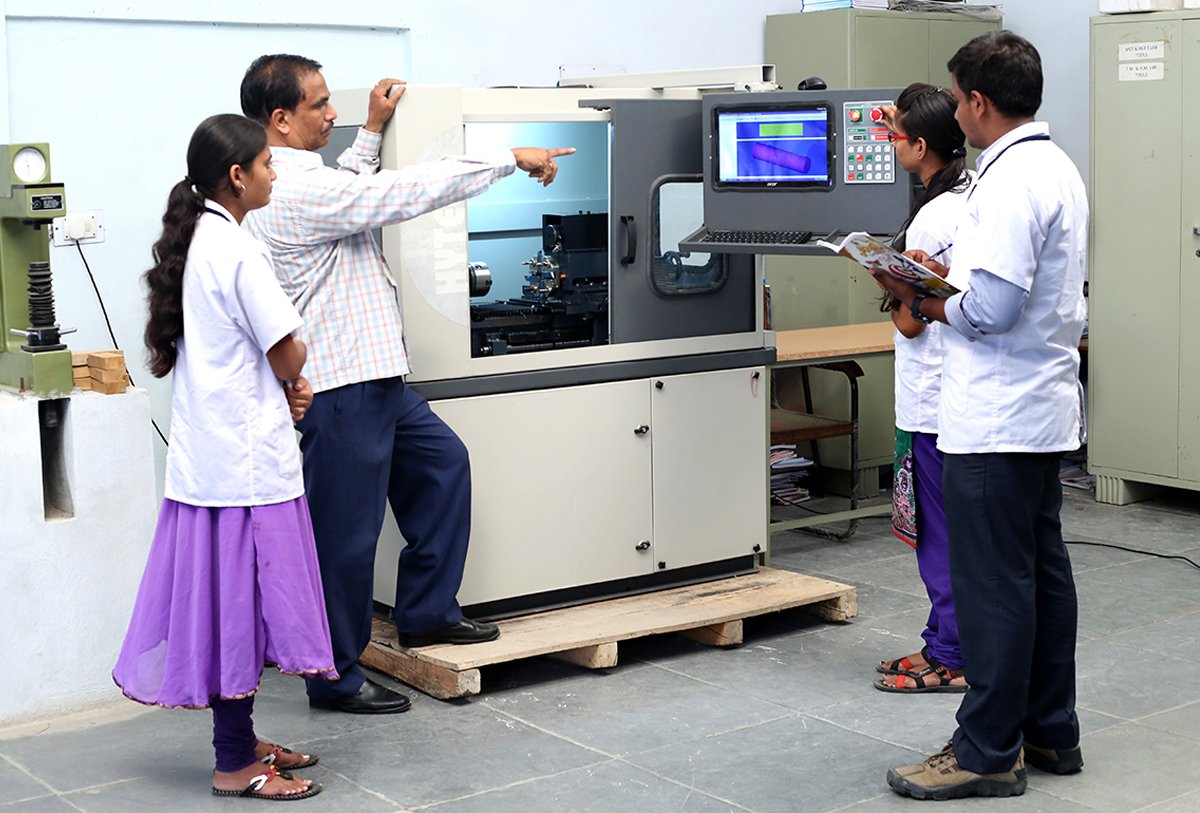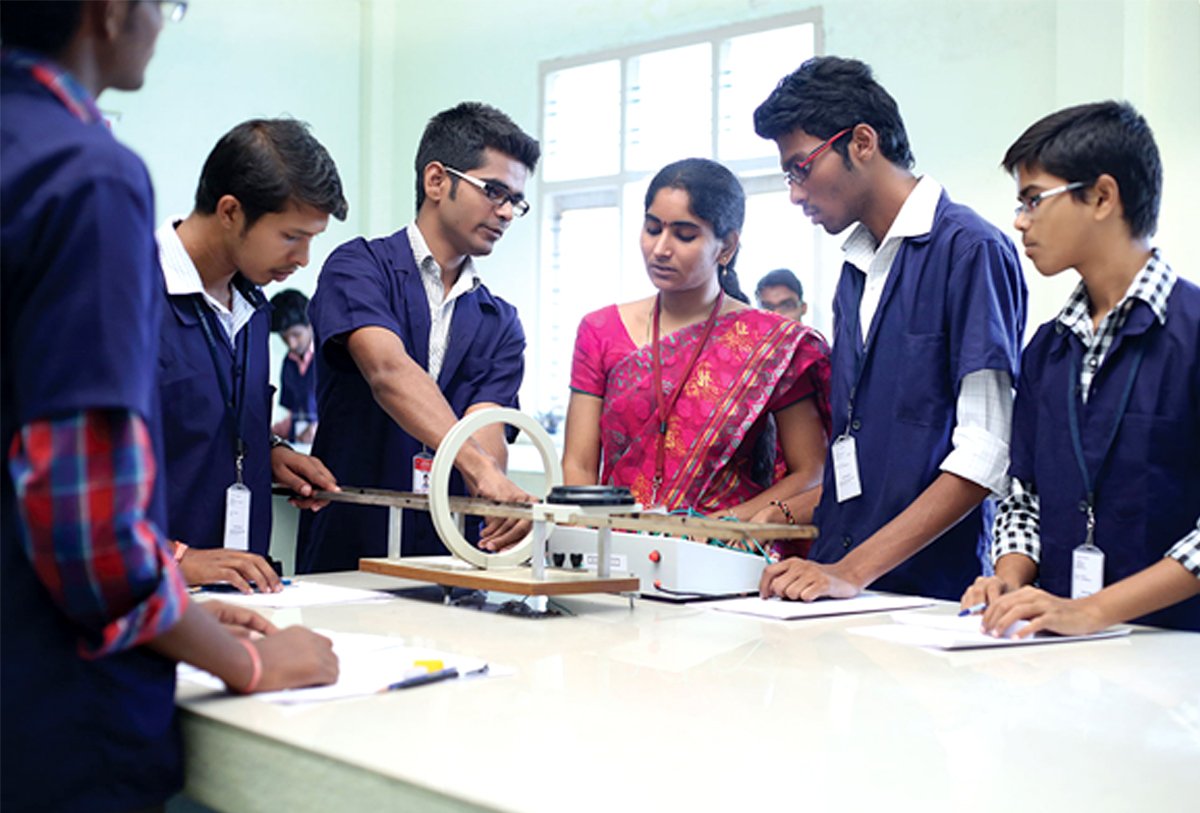 This institute is built up on the spacious campus, aesthetically & articulately designed with lush green gardens & landscape. The ideally architectured buildings in the campus add to the overall beauty & elegance of our institute. It provides an ideal ambience to the budding engineers to shape their career, by imbibing knowledge under the careful observation of the Principal & the dedicated faculty.
Why NRCM?
Imparting quality education and shaping the personalities of younger generation which is the prime component of human power. Tailoring the existing programmes so as to meet the requirements of the industry concerned, state, nation and the world as a whole. As the buzz words in the Industry environment across the world are "Information and Communication Technology" (ICT), it is Intended to start the courses in this field and produce the quality engineers.
NRCM College Approvals
Proposed to be an Autonomous Institution from 2020
Approved by AICTE, Govt. of India, New Delhi.
Permanently Affiliated to JNTUH, Hyderabad.
Accredited by NBA & NAAC with A-GRADE.
2(f) & 12 (B) Recognized-UGC Act 1956.
ISO 9001:2015 Certified Institution.
Approved by Govt. of Telangana, India.
Salient features
Located at a comfortable distance of about 17kms from Secunderabad Railway station.
Campus includes 3 Academic blocks, 2 Play grounds
High-end Computing and Communications facilities.
State-of-the-art laboratories attached to each Department.
Digital and conventional Library facilities.
Jio & BSNL Wifi with high speed internet enabled in the campus.
More than 400 seated Air Conditioned Auditorium.
Personalized counseling and parental care is made possible by the Mentor-Mentee Scheme, where 15 students are assigned to each faculty member, who gives Individual attention to each of them.
Excellent 10 interview panels & 5 GD panels with AC facility.
Entrepreneurship Cell
An Entrepreneurship cell is established in the college to guide and make the students aware of the opportunities in self-employment and also promote entrepreneurship amongst the technical and the management students. It is to focus on the fact that the students should become employers but not simply employees. This needs awareness skill development and opportunity finding along with financial and other feasibility issues.
Industry Institute Partnership Cell-(IIPC)
Developing close links between Industry and Institute by interaction programs [High priorities given to activities designed to bring about improvement in the development and performance of industries and institutions].
To encourage industry and organizations for placement and training of students in Industries.
To conduct Industrial Training and Industrial Visits for the students and faculty. To conduct industrial exhibitions to highlight research facilities and expertise available with the Institute.
To encourage Industry to collaborate in Industry Study Tour Programme (ISTP) / Intern-ship Programme, In-plant Training.
Training & Placement Cell
The college has taken initiative to enhance the employability skills of students by organizing Group discussion, personal & technical interviews and soft skills to suit the requirements of Multi National Organizations.
Emphasis on training of Analytical, Reasoning, Logical, Verbal and Softskills with external experts.
Organizing certification courses such as CISCO, .Net, JAVA, CATIA, Pro-E, MATLAB etc.,
Career guidance and counseling for Engineering and Management higher education.
JAVA Certification through Oracle Academy.
.Net Certification by Microsoft.
College with TASK registration.
Professional Chapters & Other Activities
IEEE Student Branch
ISTE Student Chapter
IETE Student Forum
IEI Student Forum
CSI Institutional Chapter
SAE INDIA Collegiate Club
SAE INDIA KRT Club
NSS Unit
Guest Lectures and Expert Lectures from Industry & Academia
 National Level student contest
Workshops / Seminars / FDP's
Industrial visits
Library
Huge collection of various engineering books over 30,000 volumes Digital library with number of e-books in various engineering branches. Sufficient national and international journals and magazines. Number of multimedia computers with internet access to access NPTEL & other online courses.
Transport
Buses ply exclusively, connecting all corners of city in addition to the regular RTC buses for the students and faculty.
Hostel Facility
Exclusive in-campus separate Hostels for Girls. Modern eco-friendly facilities with homely Hygienic Food, Wifi, Special Classes, Digital library, Sports, and Yoga facility.
Computer Science and Engineering (CSE)
CSE- Artificial Intelligence & Machine Learning (AI & ML)
CSE - Cyber Security (CS)
Electronics and Communication Engineering (ECE)
Electrical and Electronics Engineering (EEE)
Mechanical Engineering (ME)
Master of Business Administration (MBA)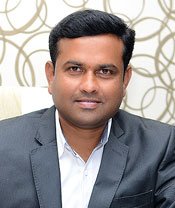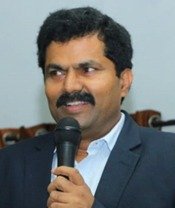 Dr. P. Sekhar Babu
Principal, NRCM
M.Tech., Ph.D, MIE, MISTE.
"I can positively say NRCM College of Engineering has made me a better person. It has helped me develop a positive attitude towards my studies and discover more about myself. Teachers are very caring and interested in students' well-being. They make sure every class is fun, educational and interactive."
"NRCM Engineering College has been the most enthralling journey of my life. It has been an institute which has helped me nurture my skills as an engineer and grow in leaps and bounds. NRCM has given me the support and confidence to grow both personally and professionally."
"NRCM provides us an amazing placement cell that makes sure that every student gets the prerequisite training and knowledge of interviews and prepares us to be bold and confident enough to appear for the placement process and to give our best. An amazing four years of experience at this college. I'm always going to miss this place. "